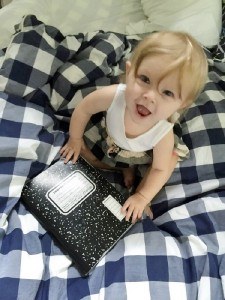 Courage in adoption was central to my two most popular blog posts of 2016:
In a candid interview with me, a birth mother expressed her courageous resolve to proceed with an adoption: "You feel endless pain, like your child died. It's a pain that you want to make go away, but keeping the baby is not the answer. I am so happy when I see my child's life. It reminds me that adoption is the best decision. Keep yourself grounded. When you hold your baby in the hospital, you can't imagine that you won't be a huge part of your child's life. I became a bitch to myself. Your body wants the baby. Your boobs want to feed the baby. Your ears hear the baby. I had to tell myself: "You don't want this baby!"
Quoting a childhood friend who is now a special education teacher, my advice to those worrying that turning to adoption will defeat their dream of a normal family is: "Normal is a washing machine cycle." I understood the wisdom of my friend's motto during my struggles with infertility before IVF was widely available in the United States, followed by the adoption of my two sons. Adoptive parents understand that there is no such thing as a normal family; working to create a loving family is what matters.