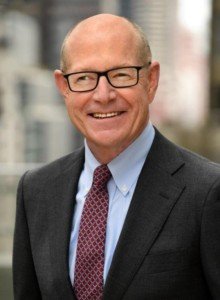 This Father's Day, I have been thinking about reinvention as my extraordinary husband, Ted Metzger, joins a new law firm. After twenty-seven years, his partners in a five-attorney practice decided to retire, following the path many took during the Covid-19 pandemic. Committed to continuing a career he loves, Ted summoned courage and optimism to create his next chapter.
Embarking on becoming a father takes similar courage and optimism. For most, the hard part is reaching the decision, and biology does the rest. But for gay men or those facing their own infertility or that of a spouse or partner, deciding to become a father is only the first step. Next comes the intensive work to achieve parenthood.
In the face of my unsuccessful fertility treatment, my husband and I turned to adoption. Ted's hallmark strength and buoyancy pulled us through disappointment, enabling us to reinvent ourselves as adoptive parents. Many gay men choose this route and I find that birth mothers often select them to be adoptive dads.
Another viable pivot is sperm donation. Obtaining anonymous donor sperm from a sperm bank is easy and relatively inexpensive. But, increasingly, children created with donor sperm are demanding to know the identity of their biological fathers, leading some sperm banks to offer the option for the child to uncover the donor's identity upon reaching adulthood. A beautiful development is the surge in compassionate donation when a relative or friend donates sperm.
The most modern (and costly) option of all is gestational surrogacy, that is, an embryo not genetically related to the surrogate, is transferred to her uterus and she carries the pregnancy for the intended legal parents of the child. The embryo can be created with the intended parents' ova and sperm or donated gametes. Infertile men with an opposite sex partner can create embryos with their partner's ova and donated sperm, while gay men can create embryos with their sperm and donated ova. Talk about reinvention!