Is it possible to adopt in six months? Here are five strategies to help you succeed.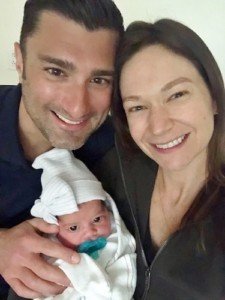 1. COMMIT TO THE ADOPTION PROCESS.
Probably the single most difficult step is to leave infertility treatment behind and commit to adoption. Most prospective adoptive families contact me when they are at their lowest as they give up on IVF. Refocusing energy and resources on adoption will not only make you feel better, but will get you closer to your baby.
2.  ASK FOR HELP.
Speak with families that have adopted to inquire about their experience. Contact adoption attorneys and adoption agencies to learn what you need to do to qualify as an adoptive parent and how you can adopt legally and safely in your state. You might want to meet with a therapist who specializes in adoption.
"It only takes one lucky text, email, or call to find your baby."

   3. POUND THE PAVEMENT.

Once you qualify to adopt and choose your professional adoption team, broadcast your desire to adopt with your friends, family, colleagues, doctors, clergy, Starbucks barista, contacts in schools and hospitals, and online.

   4. BE OPEN TO UNEXPECTED POSSIBILITIES.

It only takes one lucky text, email, or call to find your baby. Shed your preconceptions. Every birth mother's situation is different. With the guidance of your attorney and your doctor, gather the information you need to make an informed decision about whether a prospective adoption is right for you.

   5. POUND THE PAVEMENT SOME MORE.

Don't give up. Keep on advertising and networking until you connect with a committed birth mother. In the last month, two of the families with whom I was working were about to despair when they received texts from women who had already given birth. The photos they emailed of their instant families through adoption were stunning!