Here are six ways to spot adoption scams if you are advertising online to connect with birth mothers seeking adoptive parents for their children.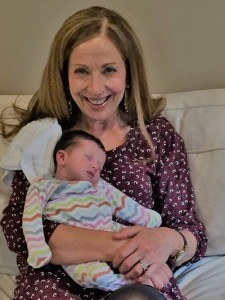 Birth mother asks for financial assistance.
This is not necessarily an adoption scam, but can be. Adoptive parents should not pay the birth mother directly. A birth mother's living expenses should be paid through the adoptive parents' attorney's trust account to the provider of services, such as a landlord. Disbursement should not begin until the adoptive parents' attorney obtains the birth mother's social and medical history and prenatal medical records.  Note that payment of a birth mother's living expenses is permitted under New Jersey and New York law, but not under the laws of some other states.
Ultrasound photo with no name and date.
Anyone can download a photo of an ultrasound found online. A text of an ultrasound photo without the birth  mother's name and the date of the procedure is an adoption scam.
3. Birth mother won't speak with your attorney or provide social-medical history and medical records.
The only way to evaluate the legitimacy of a response to your adoption advertising is objective information. The birth mother must speak with your adoption attorney and provide her name, address, and date of birth so that your attorney can send her social and medical history questionnaires to complete and an authorization for release of her prenatal medical records. Until you have the completed questionnaires and the medical records, you cannot ascertain whether the person who contacted you from an online ad is pregnant and committed to an adoption or is perpetrating an adoption scam.
4. Birth mother's texts are inappropriate.
Lewd, prurient, or bizarre texts are signs of an adoption scam.
5. Do detective work.
Google the birth mother and look at her social media. Join the Facebook adoption scam alert network which posts scammers.
6. Be in constant contact with your attorney to evaluate responses.
Before you begin adoption advertising, retain an experienced attorney in your state of residence who can guide you through what is legally permissible and required under the laws of your state. Fellows of the Academy of Adoption and Assisted Reproduction Attorneys are credentialed attorneys dedicated to ethical interstate adoption practices. Your AAAA attorney can post a suspected scammer on the AAAA listserv to see if she is requesting assistance with living expenses from another adoptive family, which is an illegal adoption scam.