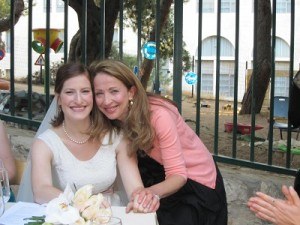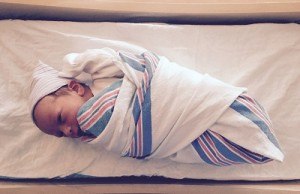 Adoptive parents know that bringing a child into the world takes a village. So do intended parents using a gestational surrogate. But no one knows better than a doula, whose mission is to provide the village of support all parents need for the life-altering events of birth and parenthood.
At a beautiful naming ceremony this month, I met Tae Richmond-Moll (trichmondmoll@gmail.com), the extraordinary doula who helped a beloved new mom (whose wedding I celebrated three years ago) and her husband bring their child into the world. Here are Tae's tips for making the birth a positive experience for adoptive and intended parents, birth mothers and gestational surrogates.
                                                      1. LEARN WHAT A BIRTH DOULA CAN DO FOR YOU.
A birth or labor doula provides physical and emotional support to a mother prenatally, during birth, and during the early transition into parenthood. The doula helps protect and encourage women in their goals and hopes for their birth, particularly in hospitals. She assists them to create a safe and loving space for birth so that parents feel comfortable, relaxed, and respected.
                                                                        2. LOOK FOR A QUALIFIED DOULA.
Look for a doula who has undergone training the rigorous training offered by Doulas of North America.
                                                 3. A DOULA CAN ASSIST A BIRTH MOTHER DURING BIRTH.
A doula can assist a birth mother to reach her goal of adoption during the birth, both physically and emotionally. While the labor and delivery nurses and hospital staff come and go, a doula is a continuous source of encouragement, especially when the birth mother is feeling vulnerable. The doula can be a friendly presence throughout, reminding the birth mother that what she is feeling is normal and supporting her  adoption goal. If the adoptive parents and birth mother wish, the doula can act as a liaison between them during the birth.
                                            4. A DOULA CAN HELP ADOPTIVE PARENTS PREPARE FOR PARENTHOOD.
An expectant mother has 40 weeks of pregnancy to train and prepare to become a parent.  For adoptive parents and intended parents, the period of training is often much longer, and in the case of adoptive parents, sometimes much shorter. A doula can guide  adoptive parents and intended parents to prepare their homes and hearts by discussing the feelings they are going to have as new parents, and can help them deal with the stress of waiting for their baby. Many doulas offer childcare classes or can refer waiting parents to childcare classes.
                                       5. A DOULA CAN HELP PREPARE ADOPTIVE PARENTS FOR THEIR CHILD'S BIRTH.
A doula can include adoptive parents and intended parents in prenatal meetings with the birth mother or gestational surrogate, discussing how they can be partners at the birth. Since any help being given to the birth mother or surrogate is also being given to the child, the adoptive parents and intended parents are helping the baby to be born. Putting a cool washcloth on the birth mother's or surrogate's forehead, applying acupressure to her back, holding her hand and telling her they are there for her, catching the baby, or cutting umbilical cord, the adoptive  parents and intended parents can be part of the birth and can be there for the child. A doula can provide physical and emotional support, encouraging and cheering everyone on as they bring the precious child into the world.