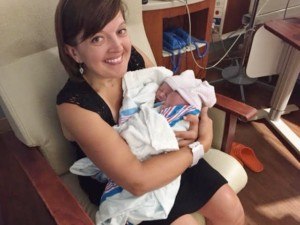 Are you feeling overwhelmed about how to pursue adoption or discouraged that you have not adopted yet? Here are five New Year's resolutions you can make to succeed at adoption this year.
BE PROACTIVE.
If you haven't begun the adoption process, step back from your computer screen and attend a local adoptive parent support group meeting or an adoption agency open house and arrange a consultation with an experienced adoption attorney. If you have been working toward an adoption already, dedicate yourself to making adoption your central focus and be more proactive.
QUALIFY TO ADOPT. 
Qualify to adopt under the laws of your state. A homestudy—an objective examination of your background and home by a licensed adoption agency or social worker—is your passport to qualification. If you have completed a homestudy, make sure it is up-to-date and that your criminal and child abuse clearances are current.
"You you are one lucky email, text, or phone call away from your baby."
CHOOSE AN EXPERIENCED ATTORNEY.
Choose an experienced adoption attorney to guide you through the adoption process. From the outset, your attorney will prepare you for the homestudy by ascertaining if there are any impediments which you will need to address. Since most of the practical decisions in your adoption have legal consequences, you want to have sound legal advice from the beginning so that you can keep your adoption safe and legal. If you are working with an attorney, strategize with him or her about refreshing your adoption networking and advertising.
BROADCAST YOUR DESIRE TO ADOPT. 
Contact as many people as possible about your desire to adopt—friends, family, acquaintances, business associates, doctors, dentists, teachers, clergy, congregants, nurses, social workers, counselors, college roommates.  Ask anyone you contact to spread the word of your adoption crusade.
BE OPTIMISTIC. 
Be optimistic, work hard toward adopting, and do not allow yourself to be discouraged by setbacks. Remember that you are one lucky email, text, or phone call away from your baby.