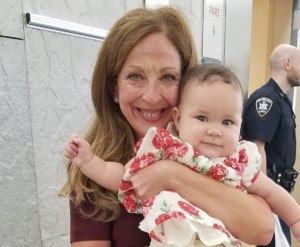 These seven adoption novels will transport you from isolation and challenge you to think about the meaning of family during the pandemic.
If Only, by Jennifer Gilmore, luminously shifts back and forth in time between two vulnerable sixteen-year-olds, a birth mother and the now teenage daughter she placed for adoption, each imagining life unfolding for the other.
The Bean Trees and Pigs in Heaven, Barbara Kingsolver's piercing chronicles of the adoption of a Native American child and the legal battle that results, have readers rooting for the feisty heroine while unearthing difficult truths.
Little Fires Everywhere. Celeste Ng provocatively employs a birth mother's attempt to regain custody of her baby, alongside a surrogate's reneging on her agreement, to examine the moral underpinnings of adoption and surrogacy.
Run. Ann Patchett adroitly entwines the themes of adoption and destiny in a compelling family narrative full of twists and humanity.  
Then She Found Me. Elinor Lipman is as close as a modern author gets to Jane Austen as a social commentator in this funny and touching story of a birth mother finding the daughter she placed for adoption decades earlier.
The Gate at the Stairs. Lorrie Moore's stunning portrayal of a family waiting to adopt the child they are raising, seen through the eyes of their college student nanny, creates depth and suspense to the last page.