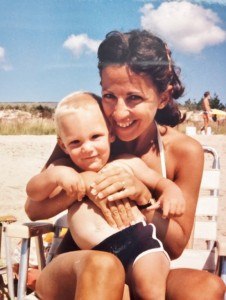 There is something about me and the month of August. Many of the pivotal events in my life occurred during this favorite summer month: my birthday, my wedding, and the birth of my younger son.
My sons came to me. Following the advice I now give to all of my clients, I broadcasted my desire to adopt, networking with everyone I knew and everyone they knew, and we had adopted my older son within six months.
A few days before my husband and I and our then eighteen-month-old son were scheduled to embark on our August vacation, I received a call from an attorney I contacted through a friend of a friend, who occasionally handled adoptions. He excitedly told me that a birth mother who was nine months pregnant had walked into his office and wanted my husband and me to adopt her baby. I calmly told my boss that we had heard about a baby who might be born while we were away, but that I would not know if the adoption would take place until after the birth. I would keep him posted.
We enjoyed two glorious weeks at the beach, when we received a call that our son had been born. Sitting in the sand, building sand castles with our toddler, we nervously anticipated meeting our baby and we chose his name. Five days before I was scheduled to return to work, my husband and I drove to Pennsylvania to pick up our precious newborn at the hospital. Another August life-changing event!